It's all in the details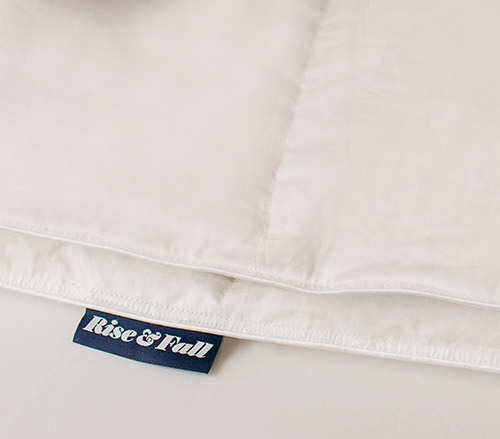 Clever labels
Thoughtfully placed labels ensure that you get the duvet the right way around, first time round!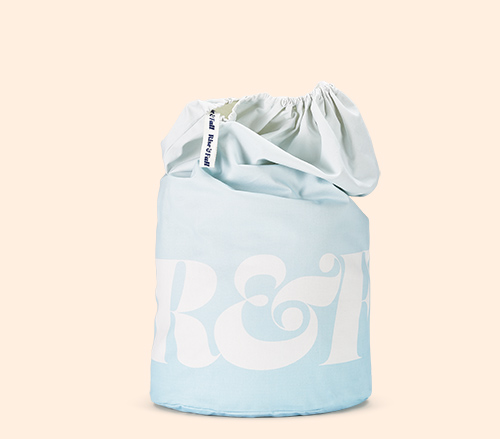 Re-usable packaging
The canvas bag your duvet is delivered in makes for a perfect laundry hamper.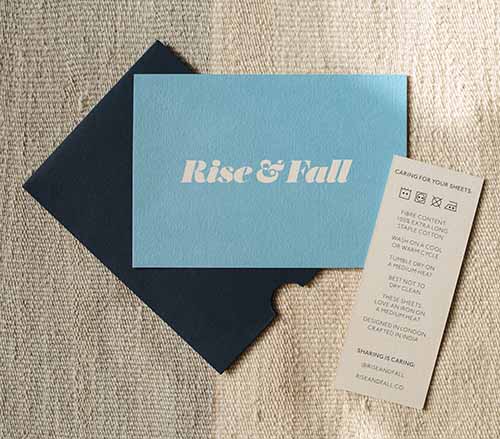 Zero plastic
Your duvet will arrive at your door in a recycled cardboard box while our care instruction labels come on a paper bookmark. Nothing wasted here. Ever.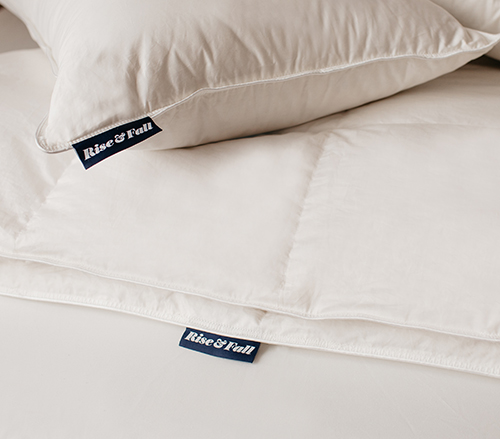 !00% Natural materials
Both filling & shell are natural materials making the duvet ultra-breathable. Expect a cool night's sleep.

Better sleep, or your money back
You are welcome to return unused duvets & pillows within 14 days of receipt, and we always pay for the return shipping.
Natural
Only natural materials means naturally biodegradable. Very eco-friendly.
Squeaky clean
The down in the duvet has been de-dusted, sterilised and washed;
Traceability
All the down in our duvets & pillows is of European origin & this can be traced thanks to the Duntrack traceability programme.
What's everyone saying?
Matt Pil
A really nice duvet.
Oscar B
Rise & Fall are a great company. I buy all bedding there.
Katarina Bebo
Super good customer service. I have the duvet & a duvet set.